The Philippines is arguably the best country to date attractive women and is widely recognized as an excellent single man's paradise. The girls are gorgeous, the lifestyle is fantastic, and cost of living is relatively cheap. Naturally, a common thing guys want to know when visiting the Philippines is how to meet Filipina escorts online.
Fortunately, that is exactly what this article will cover. I will be taking a deep dive into the new and more efficient way to meet Filipina escorts; online. I'll cover the best places to meet these gorgeous Filipina escorts online and what to expect from them. Without further ado, let's get started.
Reasons to Avoid Filipino Bars
Just like with Thai gogo bars, the bars in the Philippines tend to get a ton of love online. I'm personally not quite sure why as I believe they offer dreadful service and value for money. I definitely used to enjoy places like P Burgos Street but I've honestly become disillusioned to them. Here are just a few reasons to ditch the bars and conduct your business online:
Sex is Overpriced
The price of sex in Filipino bars just continues to rise and I can't see it stopping any time soon. I've harped on before about how the prices in Thailand are terrible and it's the same thing in the Philippines.
At this point, you're looking at prices around 4000 pesos for a semi-attractive woman and potentially even higher in Manila. With all the other money the bars try and take from you these days, the value just isn't there in my opinion. Getting sex online is simply cheaper, more efficient, and ultimately higher quality.
Overpriced Drinks
While you're paying for 'the show' on stage, the drinks in Filipino bars are laughably overpriced. You're looking around 300 pesos for most beers and potentially around 150 for a water. Unfortunately, this is the case pretty much everywhere in South East Asia.
Especially considering you're likely to spend more money, these expenses can add up relatively quickly. You just aren't getting great value from these places, especially when the girls don't appear all that into it.
Girls Can't Dance
If I'm going to listen to their shitty loud music, I'd at least appreciate it if these girls could actually dance somewhat. While they show a bit more enthusiasm than their Thai counterparts, they're still just atrocious dancers. With the exorbitant prices they're charging, I don't understand why they can't show some enthusiasm.
Less Attractive Girls
While it may be a subjective thing, I think more and more attractive girls are avoiding the bars. I understand it as well as they prefer to work for themselves as opposed to some kunty boss
This has led to a huge shift towards online prostitution in Manila, where the girls keep almost all of what they bring in. The benefit for you is that this often gets passed down in the form of cheaper sex prices.
Best Ways to Meet Filipina Escorts Online
Now that we've identified why you should avoid the traditional red light districts in the Philippines, it's time to take a look at the best ways to meet Filipina escorts online. In my opinion, you've got two really strong options and I'll go through both of those now.
Smooci
Perhaps the most popular article on this site is my in-depth Smooci review, which shows there's definitely some interest in this service. Described as Uber for escorts, this app is incredibly convenient and should revolutionize the escort industry.
Smooci is basically an online booking platform that effectively connects punters with escorts. These girls typically operate either independently or as part of trusted agencies and undergo thorough vetting processes.
The unique Smooci platform allows you to instantly book escorts that are available. Then, you will receive an immediate confirmation that will show where the girl is and how long it will be before she arrives. Once the booking is made, you will be in direct communication with the escort herself.
I've personally used Smooci several times in the past and never felt as though I was unsafe at all. The identity of each escort is put into their database to ensure all users are protected at all times.
Smooci in the Philippines
While Smooci first got its start in Bangkok, it definitely has a huge presence in Manila at this point. It doesn't currently operate in any other city in the Philippines, however there are plans for Angeles to be introduced soon.
That said, there is nothing against you from meeting a girl in Manila and then taking her to Boracay for example. This will all come down to how long you've made a booking for and what arrangements you have made with the escort. I've used it almost exclusively in Manila and have found the average girl to definitely be really attractive.
Smooci Premium Membership
If you're only planning on getting the standard free membership, Smooci probably isn't worth using in Manila. There is a fair few bugs with the free version and I've heard reports that the photos aren't often what shows up at your door.
Fortunately, any concerns or limitations of the platform are eliminated with a paid membership. Here are just a few features that come with the paid membership: 
Live GPS Tracking: Instead of getting an estimated arrival time of your date, this allows you to live check and follow her journey all the way to your door. You can now ensure that no funny business is taking place and that you get the full value for your money.
Photo Verification: Premium members can see a seal of approval for photos that were verified as accurate by the clear majority of previous customers. Catfishing is still somewhat of a problem in Manila and this feature essentially eliminates that.
Read User Comments: Read every past user comment on a particular escort; including the good, the bad and the ugly. This can give you the last bit of information you need to make your decision. You'll find out exactly how the girl was in the sack and can get an insight as to whether you'll enjoy her company.
With memberships starting as low as $9.99, you'll enjoy a lot more peace of mind and ultimately get better value with a paid account. If this type of price scares you away, you're probably better off waiting to come to the Philippines.
Click Here to start meeting gorgeous Filipina escorts online on Smooci today!
Filipino Cupid
Another excellent way to meet Filipina escorts online is through online dating. The best site that I've found in the Philippines is definitely Filipino Cupid, which boasts over 3.5 million members.
You'll get an excellent mix of good girls and escorts on this site, making for a more authentic experience. The gender ratio is actually a whopping 6 to 1, meaning there are 6 women for every man on the site. I've penned a full Filipino Cupid review here, where I really go in depth on this excellent Filipino dating site.
The quality of girls on Filipino Cupid is much higher than what you will find on strictly free dating sites. Paying for a membership tends to act as an excellent filter to get rid of time wasters and those who aren't serious.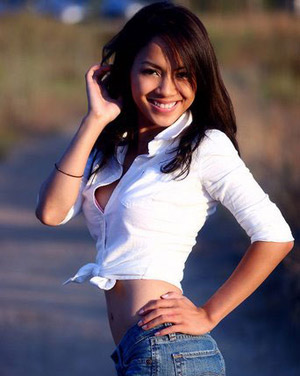 Having traveled all over the Philippines, I've found great options in Manila, Cebu, Angeles City, and even in the provinces. Filipino Cupid will always have you covered with gorgeous and like-minded women who are keen to meet you.
This is much better than a site like Smooci, which is limited to just Manila at this stage. While most of the action is in Manila, there are plenty of other places to meet attractive women online in the Philippines and Smooci unfortunately really limits you.
Benefits of a Paid Filipino Cupid Membership
As with Smooci, you're simply wasting your time if you're just using the free version of Filipino Cupid. Neither of you will be able to read messages unless one of you is a paid member and these Pinays just don't have the disposable income!
Here are just a few benefits of being a Filipino Cupid member:
Appear first in searches
Send and receive e-mail from free members
Upload personal videos
Take personality tests to find better matches
Use translation software
Featuring first in searches is such a huge competitive advantage. This will get your profile in front of the eyes of the most beautiful women, who often don't need to search through multiple pages.
Similarly, a paid account allows you to send and receive emails from free members. As I outlined earlier, your average Filipina just doesn't have the disposable income for something like this.
The ability to upload personal videos also comes in incredibly handy as this can be a great way to vet girls before meeting them. This ensures she is what you're looking for and reduces the likelihood that she flakes.
Filipino Cupid Memberships come in relatively cheaply as well, starting at just under $30 USD. For the chance to meet some beautiful Filipina escorts online as well as some stunning regular girls, you just won't find better value.
If you really want to maximise your chances of meeting gorgeous Pinays online, you're missing out by not creating a Filipino Cupid account.
Why Pay to Meet Filipina Escorts Online?
While some of you are already getting set to purchase your Filipino Cupid membership, others are wondering why they should spend money to meet escorts online in the Philippines. Well, compared to actually going out to the bars and meeting them, you're saving a ton of money by doing so online.
The costs of a taxi, accommodation in the red-light district, bar fines, and alcohol on a night out really adds up. These are amongst the most overpriced things in the Philippines and they'll usually set you back a few hundred a night.
Meeting these escorts online is simply way more cost-effective. You can spend just $30 for a full month of action on Filipino Cupid, while Smooci has memberships as low as $9. This cuts your costs down significantly and allows you to stay in the Philippines for longer.
Moreover, meeting Filipina escorts online is simply way more efficient than doing so in person. You can meet hundreds or even thousands of these girls all from your apartment in a very short time.
With the extensive filtering options of both Filipino Cupid and Smooci, you can find one tailor-made for you. Instead of having to settle for what is there in person, you can make your pick of the bunch online.
Ultimately, you'll save both time and money if you choose to meet Filipina escorts online over in person. Especially if you're a busy man who wants to enjoy his time in the Philippines, this is the way to do it going forward.
How to Meet Filipina Escorts Online: Conclusion
Hopefully, you got a ton of value from this in-depth guide on how to meet Filipina escorts online. As you can see, the internet has really provided us with some excellent options, namely Filipino Cupid and Smooci.
Personally, I definitely prefer Filipino Cupid because of the nice mix of good girls and escorts. With over 3.5 million users, you're almost guaranteed to find a bunch of attractive women that you get on with.
Create your account and start meeting some gorgeous Filipinas today!